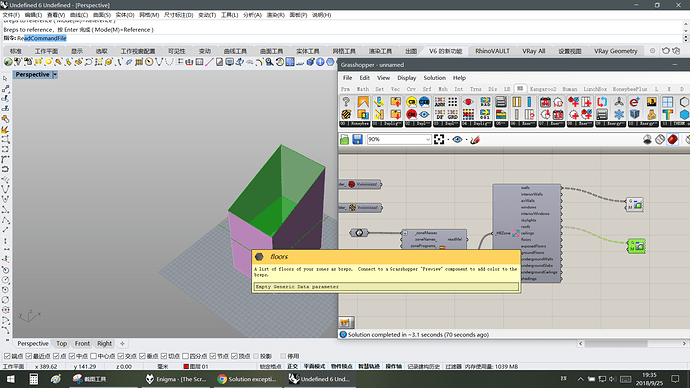 I put those batteries just as the first tutorial of Honeybee.
But here all the surfaces on the tops of the Breps are assigned as roofs. No roofs.
And in the video, a group of Breps were assigned correctly as roofs and floors.
So how's the problem? It's so weird.