Hello mates,
I recently try to learn the V1.2.0.
And when I running the sample file: afn_apartment_model.gh in HONEYBEE-ENERGY, there was a error as followed: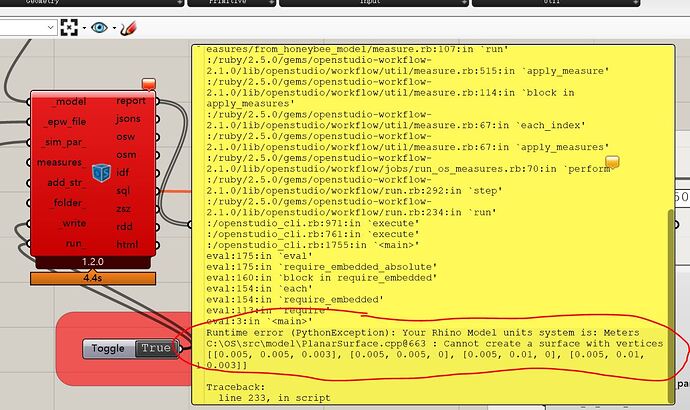 I have tried other samples with no problem.
Have anyone gotten the some question? Or any solutions and advice?
I use Rihno7.4, OpenStudio3.1.0, EnergyPlus9.3.
Hope someone can help me. Thank you so much.