Hi everyone
I'm trying to perform my first annual analysis, and i'm facing some issues.
When i run "Annual daylight simulation" i can see on the folder that all values (at list i think) are in generated files, but they are not readed by "Read annual results I"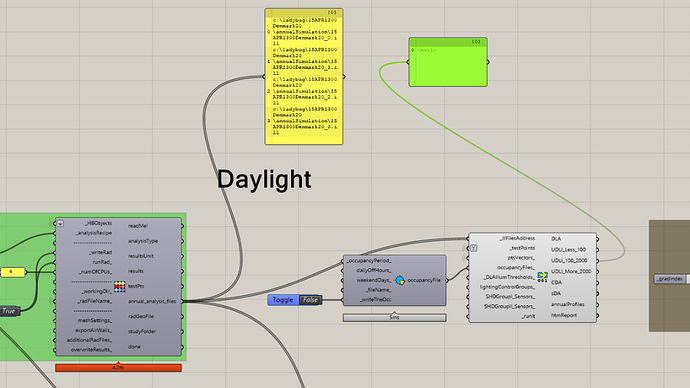 In the annual radiation analysis i obtain this error in "Analysis grid" component:
Solution exception:
Failed to import honeybee:
No module named honeybee.radiance.analysisgrid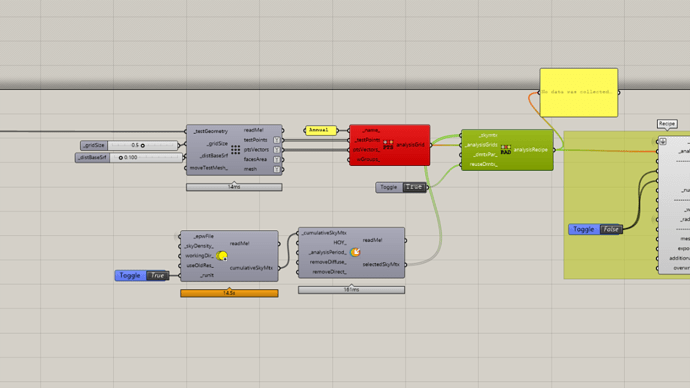 How do i run annual illumnance analysis?
I have tryed the same procedure used for the hourly one, but changing the sky with "generate cumulative sky". unfortunatly obtaining no result.

this is the file i'm working on: Honeybee.gh (883.2 KB)
Thanks