Hello Guys
I am a student in Efficienty Energy in the construction field
I am trying to use Honeybee and Ladybug to get the Energy Intensity, peak load and temperature of my building.
The teachers could not found the mistake so this is my last time


I selected the different zones but the panels are still nul !!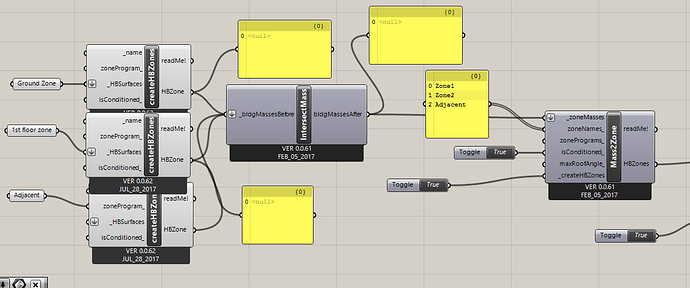 Same for after but that s logical !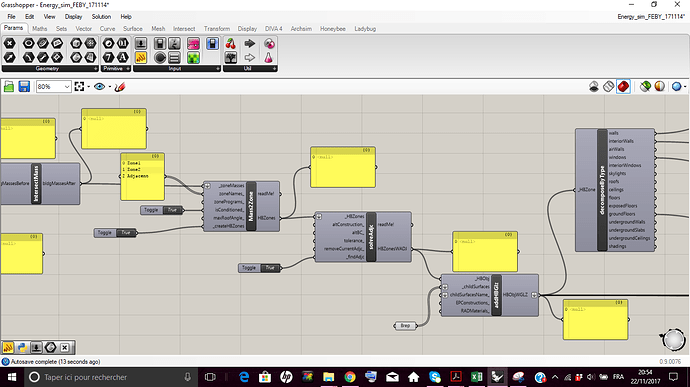 Could that be because of a bad downloading ?
Of course, I closed both of them many time to be sure.
If anyone of you has a suggestion just tell me
Thanks you