Hi all,
I wonder if anyone knows if there is any method to get back to the original Rhino geometry / input Guid after the 'Aperture' component has been run and its generated the Face3D object(s)?

is that original source geom reference / Guid stored anyplace on/with the Face3D object(s)? I wasn't able to find it just looking through, but thought perhaps it might be getting squirreled away someplace I couldn't find?
if I wanted to do something with / pull some data out of that original geometry but only after it's gone through the 'Aperture', is there any way you can think to do that?
I suppose I can do it something like this: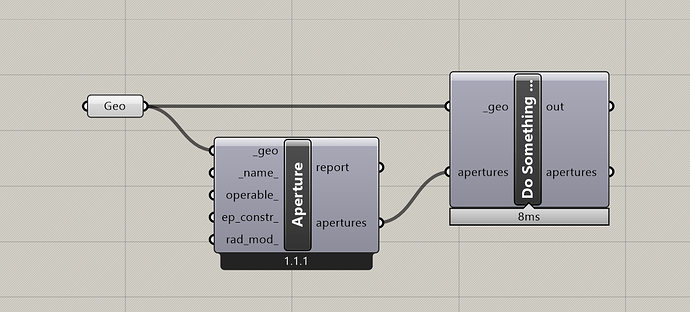 but that seems kind of ugly?
any advice is always appreciated! thanks,
-E
@edpmay