Hi guys,
I am running a radiation model with HB+. A heavy one, lots of context and 30000 calc points split into 2000 surfaces (hence 2000 analysis grids).
The setup was done quickly, but the radiance parameters are low (-ab forced to 1 with default "0" quality).
Yet, does this runtime seem normal to you (17 hours) ?
It seems to take an excessive amount of time after the cmd window closes (after step 3/3).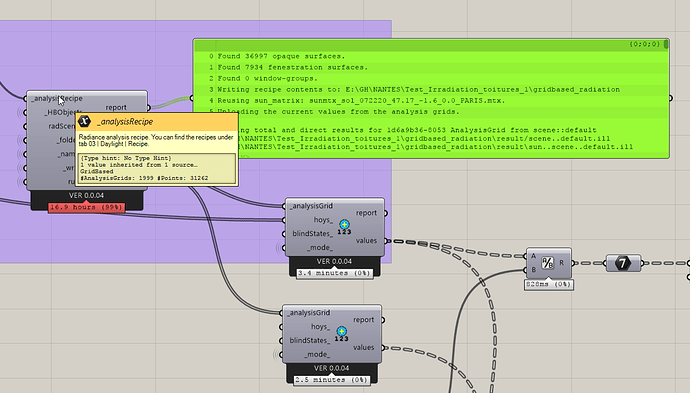 Thanks for your feedback
Jocelyn