Hello,
For a space with a heat load of 750W I see that when I change the Power of the Heating, the result doest change.
For example, with a heating of 1000W, the space get 20ºC (Setpoint)


But if I reduce the heating, the space is getting 20ºC too. In that case, the temperature should change because the 1W boiler doesnt reach the power.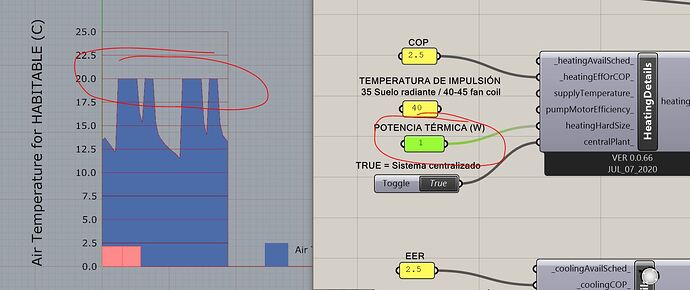 Is there an aditional ideal loads systems or something?
I set HVAC system list -1. Thermostat Only
Thank you.