Hi community!
I'm currently learning to use honeybee tools for energy analysis, and there's a problem I encountered when connecting HBobject/model to HBzones.
I tried two different ways (as shown in the screenshots below),
2)HBmodel deconstructed, face to HBzones
It seems there's no error detected, but the connection line is orange-ish green, which I assume is incorrect neither?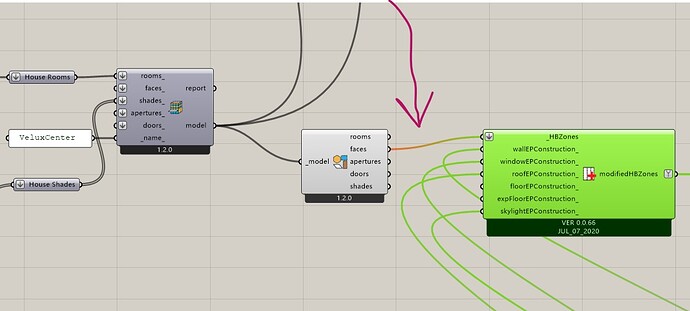 Does anyone have any insights on solving this issue?
I would appreciate for any suggestions and advice provided!
The gh file is also attached for reference.
VeluxLab_energy_model2.gh (673.7 KB)