Hello!
I am facing an issue and I think it is a bug, but I may be doing something wrong.
Here, in this image below, I set my interior and exterior windows ep construction. Some of them are airwalls and some are set as "janela" construction: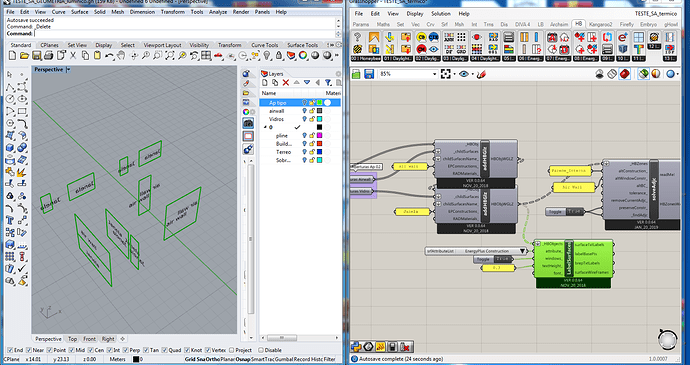 After that I solved the adjacencies between zones and I set to "true" to preserve the materials I have set earlier, but the component changed my windows to the default construction "interior window".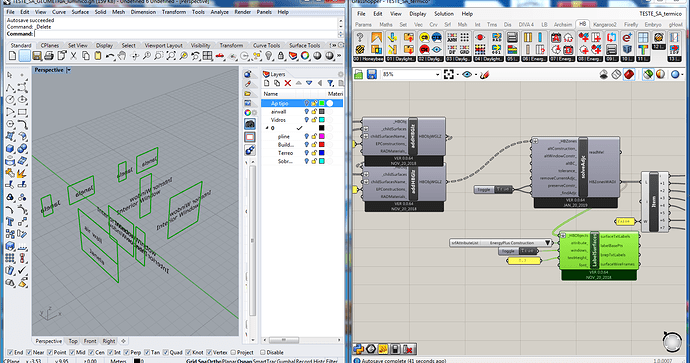 I know that I could choose my interior window material again in the "solve adjacencies" component, but it doesn't work to me, since I have two different materials for my interior windows.
Does anyone know how to fix this? or is it a bug in the component "Honeybee Solve Adjacencies"?