Hi guys …
I am running a simulation, in which I have encountered the following error:
"1. The simulation has not run correctly because of this severe error:
** Severe ** checkSubSurfAzTiltNorm: Outward facing angle of subsurface differs more than 90.0 degrees from base surface."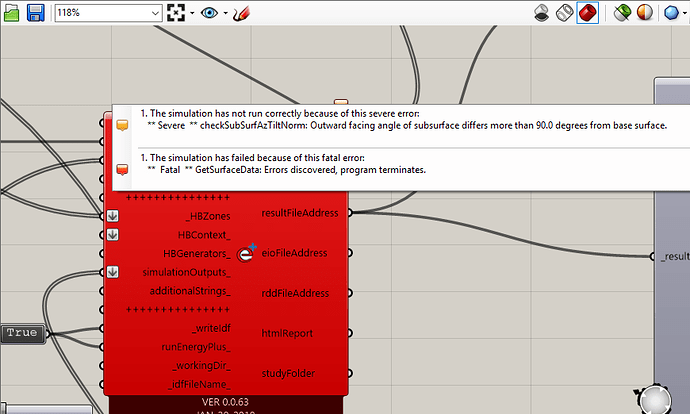 The simulation file is attached. any help please?
lesson 7.gh (601.5 KB)