Hi,
I want to analyze the illuminance for my model which has shading. I created the shading with Shade Generator, but in the "Run Daylight Analysis" component, there aren't any place for connecting shading in. I wanted to ask how I can connect shading in the calculation process?
Also, I wanted to ask is there anyway to have just one legend for the whole analysis? Now I have one legend for each floor, and I move all of the into the Rhino origin. but it is not a good approach. I wanted to ask is there any approach that I can merge them together?
I attach my file in here.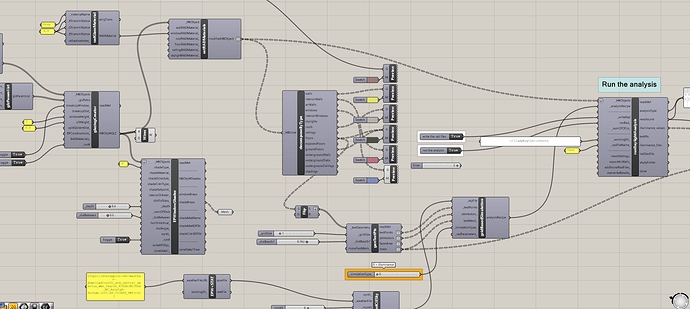 For send Illuminance.gh
(631.5 KB)
Thanks.
Best Regards,
Helia