Hey Everyone,
I am trying to run one of the Hydrashare energyplus simulation files and I am getting errors on the ExporttoOpenstudio component. I tried multiple examples from HydraShare, so I guess it probably has something to do with versions but not exactly sure.
When I checked the OS/EnergyPlus files, all annual schedules were missing
Any help would be appreciated.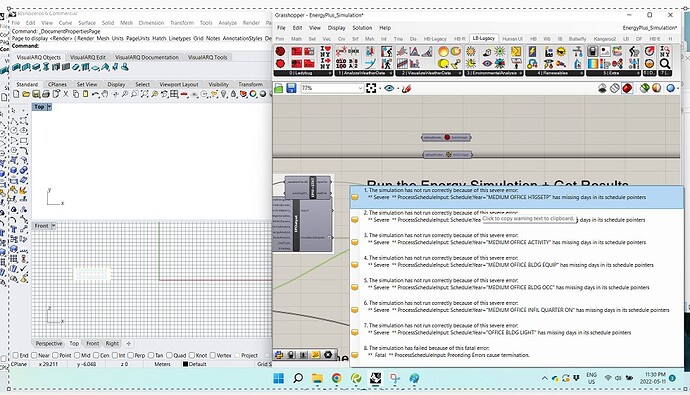 Thanks