For the new modifier and construction set up. I've used the general components, but I've got several questions needed to be solved.
With the image below, is it correct to connect like this?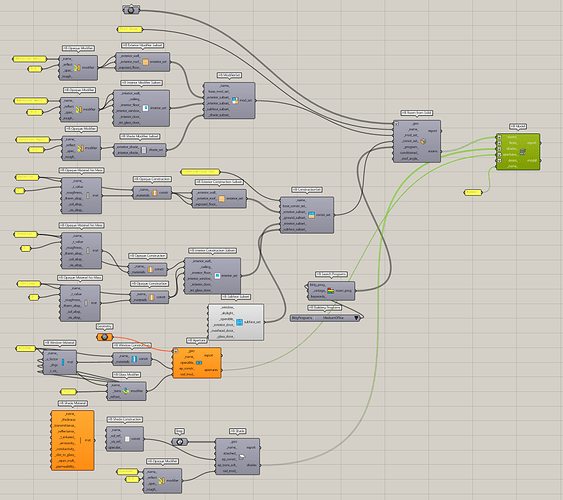 questions:
what's the difference among the HB aperture connecting to subface subset, model or using child face?
where should I connect HB Apply Construction to?
what's the difference between using HB shade material and shade construction?