Hi,
Checking the values of the int_mtx output of the IncidentRadiation component i get that for each sensor i get 290 values instead of the expected 145 (as Tragenza number of patches), like this: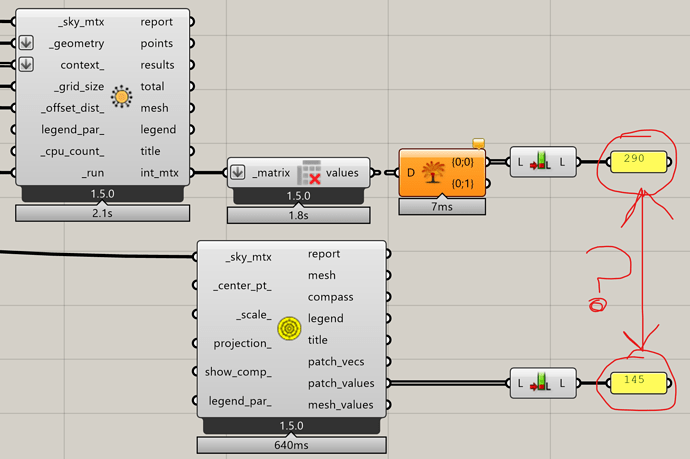 .
The hint of the output says:
Each sub-list of the matrix (aka. branch of the Data Tree) represents one of the points used for analysis. The length of each sub-list matches the number of sky patches in the input sky matrix (145 for the default Tregenza sky and 577 for the high_density Reinhart sky).
This is not a critical question but will be nice to understand if i'm missing something or there is a bug in the output.
Thanks,
-A.