Dear @mostapha,
I hate to bother you, but I think I found a small "error" in the RadPar component of the new LBT 1.2.0.
I want to manually edit the values of the radiance parameters, but I see there is a problem with the -as parameter.
As you can see from the screen, it is the only value that would require an underline ( as_ ), but even inserting the underline I still have an error.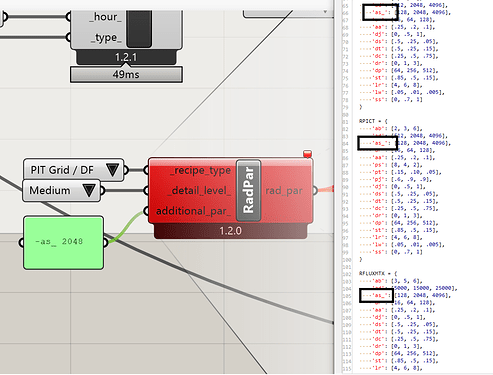 .
I tried to delete the underline directly from the component, but still it doesn't recognize the parameter.
No problem with all the other parameters instead.
Thanks and best regards