Hello!
I am working with butterfly, and i recently tried to have a better idea on the meshing proccess. The result given by the program seems strange (the horizontal grid looks good, but the vertical separation looks stange)
Can you tell me if for you it looks normal, and if not, can you give me an idea to correct it?
Picture: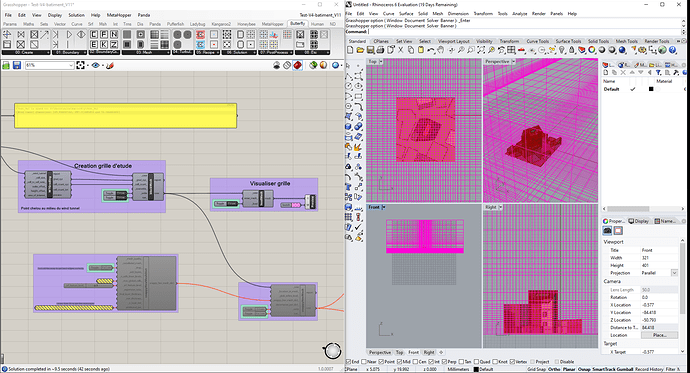 GH:
Test-V4-batiment_V11.gh
(707.5 KB)
Thank you!