Dear LB community,
Have you ever had trouble setting air speed less than 2m/s?
I want to set a very little wind speed to the inlet opening, but to find that if the wind speed is less than 2, the result would be pretty wired.
For example, if '_velocity_vec' is (0, 2, 0), everything goes good. When I set a smaller number like (0, 1, 0), it goes wrong.
So how can I set a very low wind speed? Is there a limit for the minimum wind speed to the inlet? Or it's just a rare example?
Thank you,
Jiewei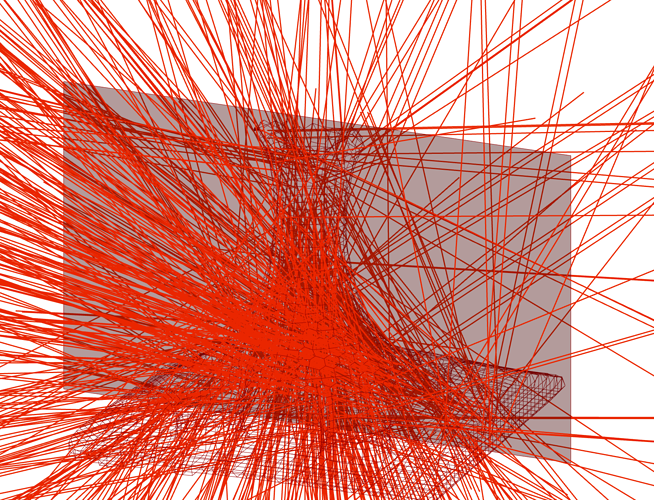 *error one. wind vector result so large.