I have a puzzling issue with the viewbased.gh example file.
I am working with a class of ~30 learning how to run the software to design an ultra-low-energy office building.
Some are working on their home computers. Some of these are MacOS. Today, I was trying to ensure that people were able to run the Point in Time View for detailed glare analysis. The simple process we go through is to:
open and run the example
switch the climate of the example to the local climate
plug in their model to replace the geometry in the example,
enrich the relevance of the model …
However, two well-organised Mac users encountered this Image non-production issue.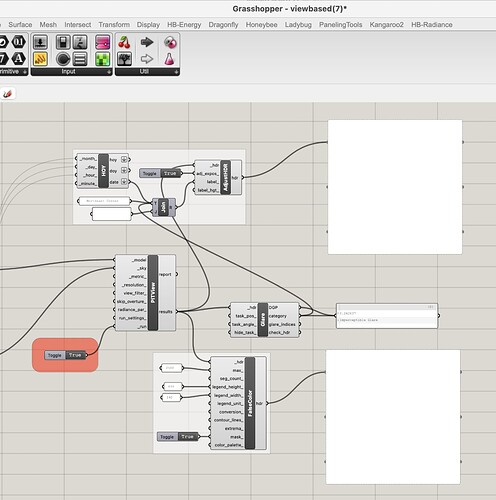 They have had the annual daylight and other example files working last week, so Radiance being installed is not the issue.
In the hope that the answer is a simple one, I am posting this here whilst looking for another Mac to trial this on.