Hi.
Is there a way to use "radOpaqueMaterial" (and its properties) with energy plus?
Thanks.
No. Radiance and Energy+ are two separate tracks for material definitions.
-A.
So why Hb_context has an input called RAD material? I cannot figure out…
thank you in advance
Ernesto
This enables you to use the context also for radiance simulations. So you can assign the material of this geometry.
-A.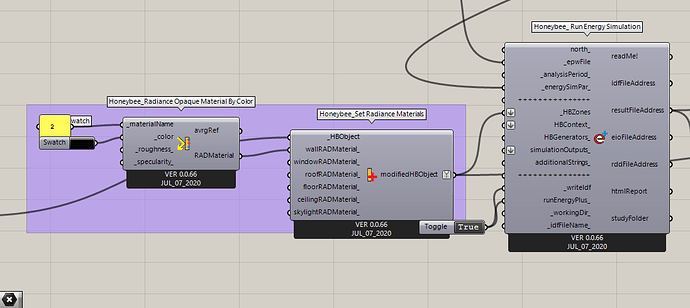 hi.
Does the use of rad material change energy result?
I am trying to set the colour to EPmaterial bud didn't know how?
can you help me
No. It doesn't. As said above, they are 2 different things not affecting each other.
-A.