Hi @chris,
I've noticed recently with the 1.5.1 version update, and perhaps this was around for the 1.4.0 version, that the results output for the daylighting grids are done in alphabetic order, rather than based on the input grid tree structure.
Is this intentional? If not, is it possible to have it provided in the same format the grids are generated? Reason for asking is because aligning the mesh to the correct data grids can be difficult / manual, and can become very awkward if grids are added later on. Up until this point, I have been generating the grids as a tree structure, as below, which allows me to align my meshes and ensure that the right data is analysed (especially if a grid number of points would match at a glance with another similar sized space elsewhere).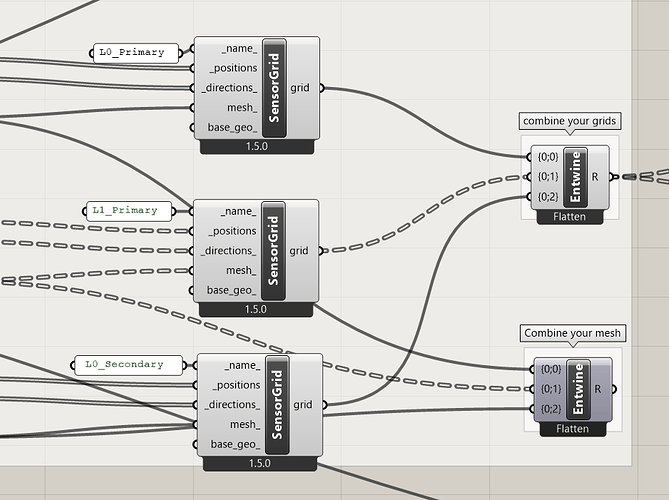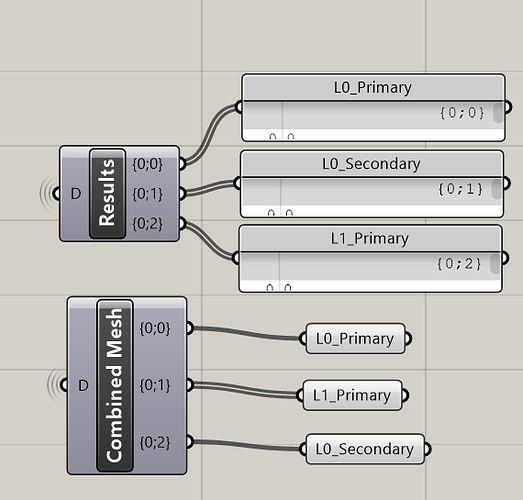 If this is not possible, do you have any pointers to how I can always ensure I am grabbing the correct mesh to align with the results, without having to manually check? The DA output result for example doesn't include a header (like in Energy results) which would allow me to know for certainty that branch 0;1 is actually L0_Secondary, and not my assumed L1_Primary.
Thanks in advance,
Elly