The result is always shown like this: it is always 0 hours.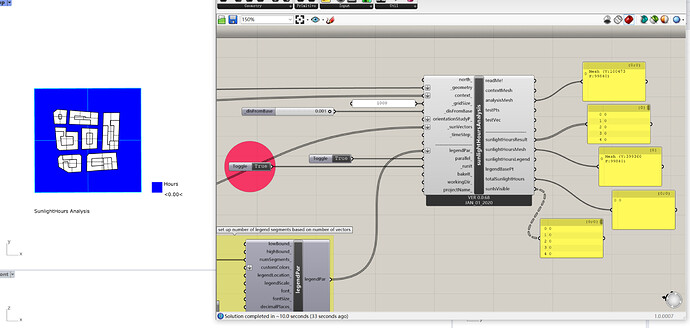 I could run the file downloaded from hydra. Nothing is changed but the context and geograpgy.
I noticed that my model is much more larger than the original example so I enlarge the grid to 1000, but it did not work either. The sunlight hours are always 0.
Don't know what is going wrong…