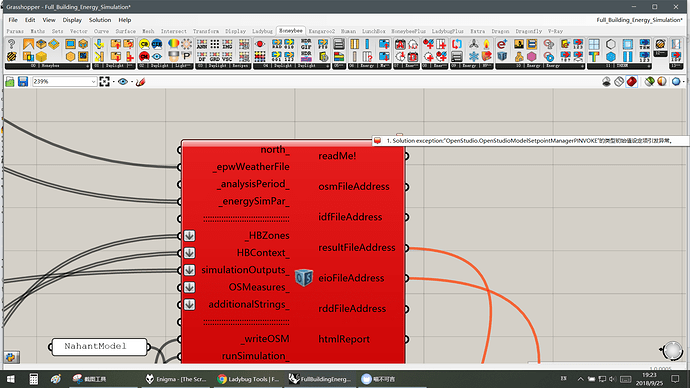 There's always a problem of SetPointManagerPINVOKE when I try to run an official Honeybee example of energy analysis.
It seems that there's something wrong with the OpenStudio component
And I didn't find any answer on the Internet. There are just few questions about CorePINVOKE.
But I think it may be not suitable for my problem.
Here are some pictures about the problem.
Thank you