In the legacy honeybee I used to request the simulations outputs with additional strings. Then started to use the 1.2 version of ladybug tools some days ago, and even when nothing is requested as outputs, the .idf file contain some defaults showed in the image. I tried to suppress it on the "ModelToOsm" script, but had no changes.
The goal in requesting the results with additional strings is filter the zones like bathrooms or laundry room for example, not useful in some cases.
From where it came and is possible to disable?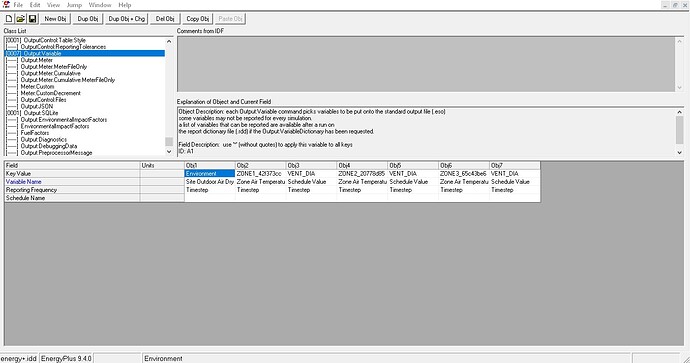 Thank you.