Hello @MingboPeng
I'm trying to export 3650 hours worth of illuminance data for 100 points. But when I connect the illuminance Values to the Phenome, it gives the following error:
Solution exception:Index was outside the bounds of the array.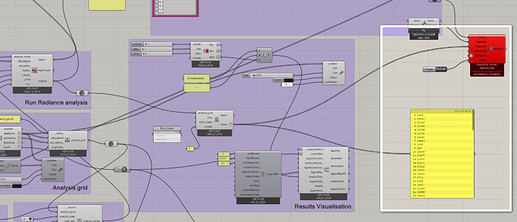 I'm just beginning to learn GH, LBHB and HB+. So kindly excuse if its a silly error. Also, attaching the files for your reference.
Test_7.rar (996.7 KB)
P.S. Huge thanks to @minggangyin for assisting me so far in my process.