Hello there,
I am running into some odd simulation results.
I am exploring the effects of a tilted facade on energy performance of a south-facing shoebox massing.
For some reason, when I tilt the facade upwards, the heating load goes up.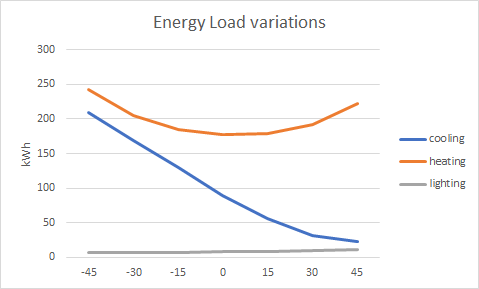 Would anyone know why this is happening? Is there a reasonable explanation for this or are my settings just wrong?