Hey guys, I am really new but I was wondering why my Geometry (Geo) does not get all the HBSurfaces?
It works as one at a time! and therefore, I cannot connect it to the daylight simulation component. (also, the HBsurfaces cannot be connected together directly to the runanalysis)
I really appreciate your help.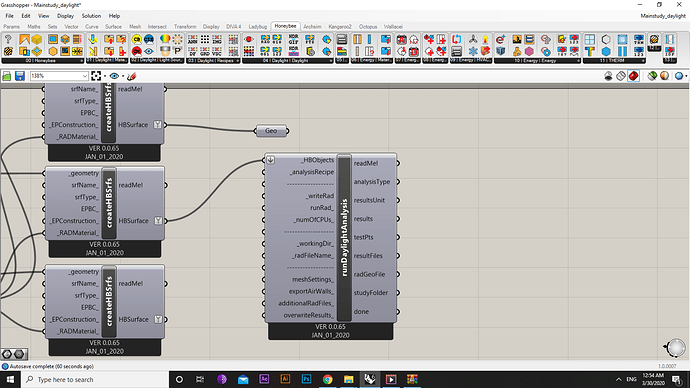 Also, one more question, does the normal of surfaces affect the results of daylighting (except the test points)