I have a series of questions about using THERM within grasshopper.
The readTHERM component produces a gradient mesh to show the temperature through the wall assembly. This is great, but what most architects would care about most is the dew point or condensation potential location within the assembly to make sure it doesn't infiltrate your envelope. What I would prefer to see is the isotherm line of this location. See this image from standalone THERM: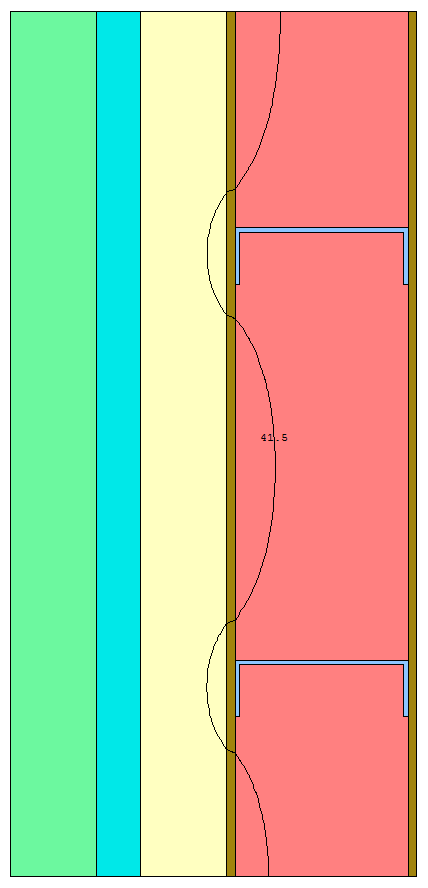 Firstly, what is the best way to calculate my dew point temperature, whether using LB or online calculator or weather data?
Secondly, does anyone have an idea for how to draw this isotherm curve through the wall assembly inside of gh? I was thinking maybe the Mesh Threshold Selector component could draw that line because it's similar to how it would work on a daylighting analysis.
Let's figure out a way to do this easily (if I'm not just ignorant and there's already a way).