Hello everyone
I'm running a daylight and energy simulation integrated together with dynamic louvers. When I want to run, the energyplus shows lots of errors.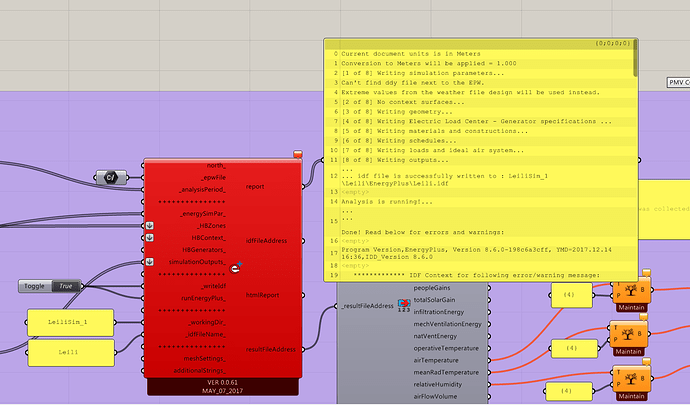 I think that my problem relates to Window Shade because I have connected it to the zones, so the HB Zones in energyplus Run simulation includes the louvers too and I don't need to connect it again to the HB Context part. Is it right?
By the way this is my algorithm if it helps.
Best
IRN_Tabriz.407060_ITMY.epw
(1.6 MB)
960906-class2-south.3dm
(9.3 MB)
960503-tabriz-class2 final for optimization-south (2).gh
(1.0 MB)