Hi,
I am running a model based on the Urban_Weather_Generator_Workflow template. I noticed when I changed the weather to Singapore (from https://www.energyplus.net/weather-download/southwest_pacific_wmo_region_5/SGP/SGP_Singapore.486980_IWEC//all) I could not do the analysis period for the whole year. When Run UWG was set to true I would get "1. Solution exception:math domain error".
After a few tests with the range of the analysis period I was able to observe the problem is particularly on the day correspondent to August 22. If my ranges are before that or after that, the simulation runs normally. However, I don't believe only the weather data is the problem, as I have used this file before and it even runs for the full year on the other dragonfly templates.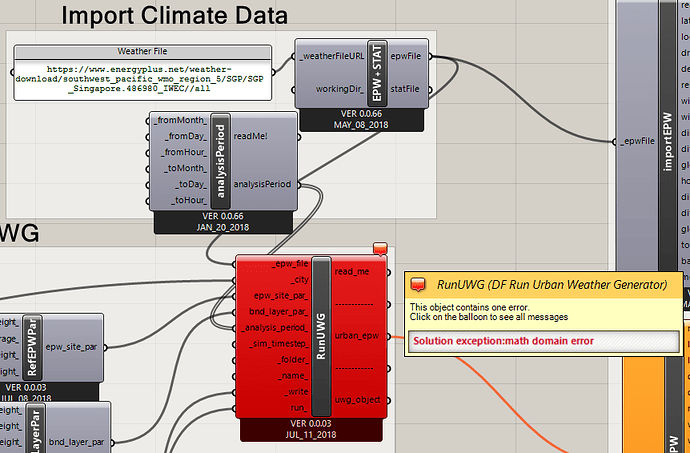 Can someone assist me on why this happens and how I would be able to fix it?
Thank you for the support!