Amazing, you always leave us speechless.
Thank you, Ladybug Team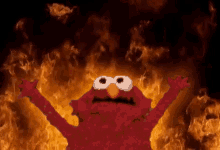 This is great!
Thanks @chris and ALL LBT team.
This is a train that can't be stopped.
-A.
Fantastic upgrades, thanks @chris & Team!
One important question for us: how is the upgrade done using the single-click installer? Is the installer that we have only for V1.2?
Amazing!! Thank you LBT Team.
Great additions to the daylight toolbox!


Thank you LBT Team




Thank you, all.
Yes, @MaxMarschall . If you purchased single-click installers, you're entitled to updated installers for the year from when you bought it. Just email info@ladybug.tools and we will send it to you.
Awesome work! Thanks to the LBT team for continuing strongly, these additions are super useful !
Hi Ladybug Team
Merci beaucoup

Thank you @chris and LBT Team!
If I have Rhino 6 installed, can I update all of the following? Or do I need Rhino 7?


Fantastic updates, ladybug team! Thank you for these and congratulations to everyone for a job well done!
Wonderful! Thank you for the update! : )
LBT 1.3.0 is fully compatible with Rhino 6. If you find anything that's not working in Rhino 6 that works in 7, then it's a bug and we'll fix it if you open a topic here.
Chris, is there any update on when 3 and 5 way phase recipes will be implemented? Do you have any guidance on how to model a dynamic shading system without these recipes? I am trying to create a model the calculates sDA and ASE based on IES LM-83. Thanks!
All I can say is "soon." It might not be the next stable release in a couple of weeks but, if not, it should be the one after. We know how to do it and the final challenge that we've almost overcome is making the methods scale-able so that you can run it for a study larger than a few rooms and not run out of memory. You can always use the older Honeybee[+] 0.0.6 if you need to get ASE and sDA for a few rooms.
We will definitely be offering this as a recipe on Pollination for users who purchase a subscription. You probably should not be using 3 or 5 phase to model ASE since the BSDF will kill the ability to model the direct sun accurately. We'll be modeling the direct sun correctly when we offer the recipe on Pollination.