Hi everyone,
I am hoping that someone might know the answer to a funny effect I'm seeing in a recent model - I've put together a quick sample .gh file that illustrates the effect and attached it here.
I'm modeling a simple 'Ideal Air Loads' system and trying to look at the effect of Heat Recovery on the ventilation air. I've set up the example here to isolate just the mech vent (I've zero'd out all the windows, economizers, infiltration, other loads, etc… ) and I'm using just a simple 'Office' program with default schedules.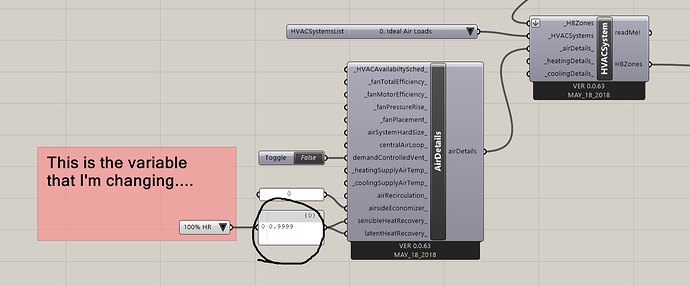 My question is why it might the case that even with 'perfect' (or near perfect) 'sensible and latent heat recovery I still see a fairly substantial amount of 'Mechanical Ventilation Energy' in the 'readEPResult' component?
I have tested it at several different efficiency % values and compiled just a few in a excel I'm attaching here as well. Just looking at 3 steps (0%, 50%, 100% HR) I am getting results like this: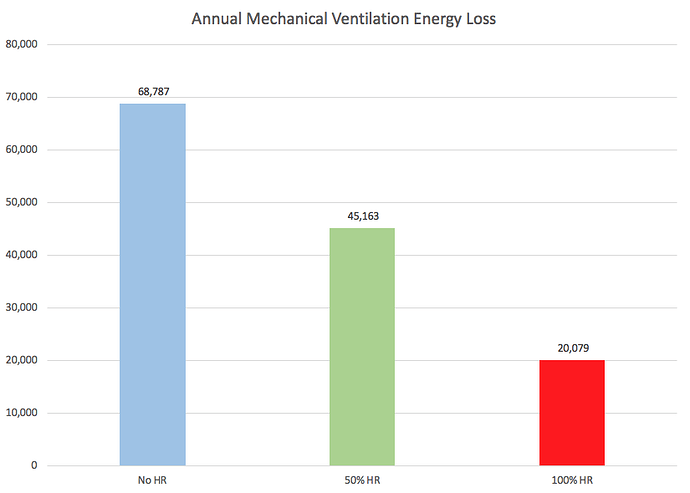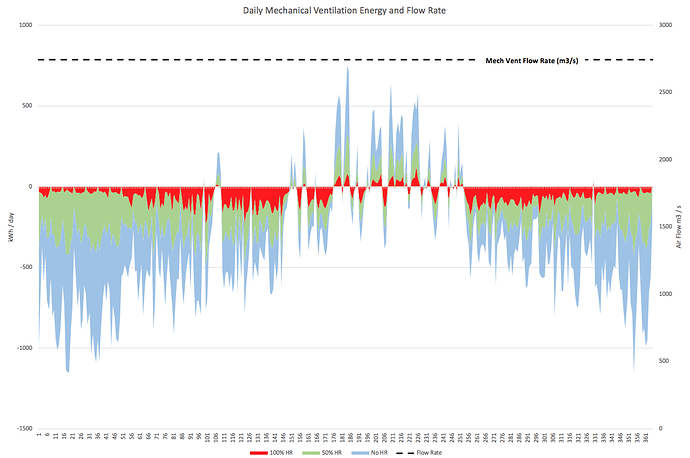 As you can see in the output, even at 'perfect' HR it still registers quite a bit of energy loss over the year. Does anyone know what might be going on here and why I'd still be getting Mech Energy output even with 'perfect' HR applied? I double checked the csv output and I do believe I don't have any other source of air into the zone other than the 'mechanical' on this zone.
Does anyone have an idea what might be causing this to occur?
Thanks in advance for any help!
-Ed
Mechanical Hear Recovery Sample File.gh (574.5 KB)
Mechanical Heat Recovery Sample Output.xlsx (55.4 KB)