Hello,
Is the shaded solar radiation per hour output from sunpath shading component the total irradiation which consists of direct, diffuse and ground reflected irradiation (Ipoa: Plane-of-Array Irradiance)?
I have compared the result from the sunpath shading component with the output from radiance analysis component. The result from the faces facing east and west is really weird. The east facade has a significantly higher output than the west facing facade as it shows in the screenshot below: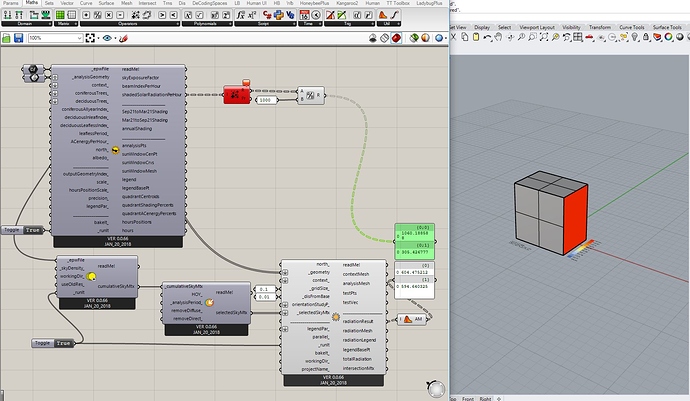 I am a new user so I can not upload the gh file now. But it is very simple as it shows in the screenshot.
If this is a bug, is there any other way to obtain the hourly data for both total irradiation and direct irradiation with consideration of the context.
Thank you.