I am trying to analyze an office tower floor plate with open offices on the north and south sides. There is vision glazing with roll down shade and then panelite above and to the side. The north side looks reasonable, but the results for the south side are difficult to interpret. They show less light coming through right at the vision windows. I'm looking at DA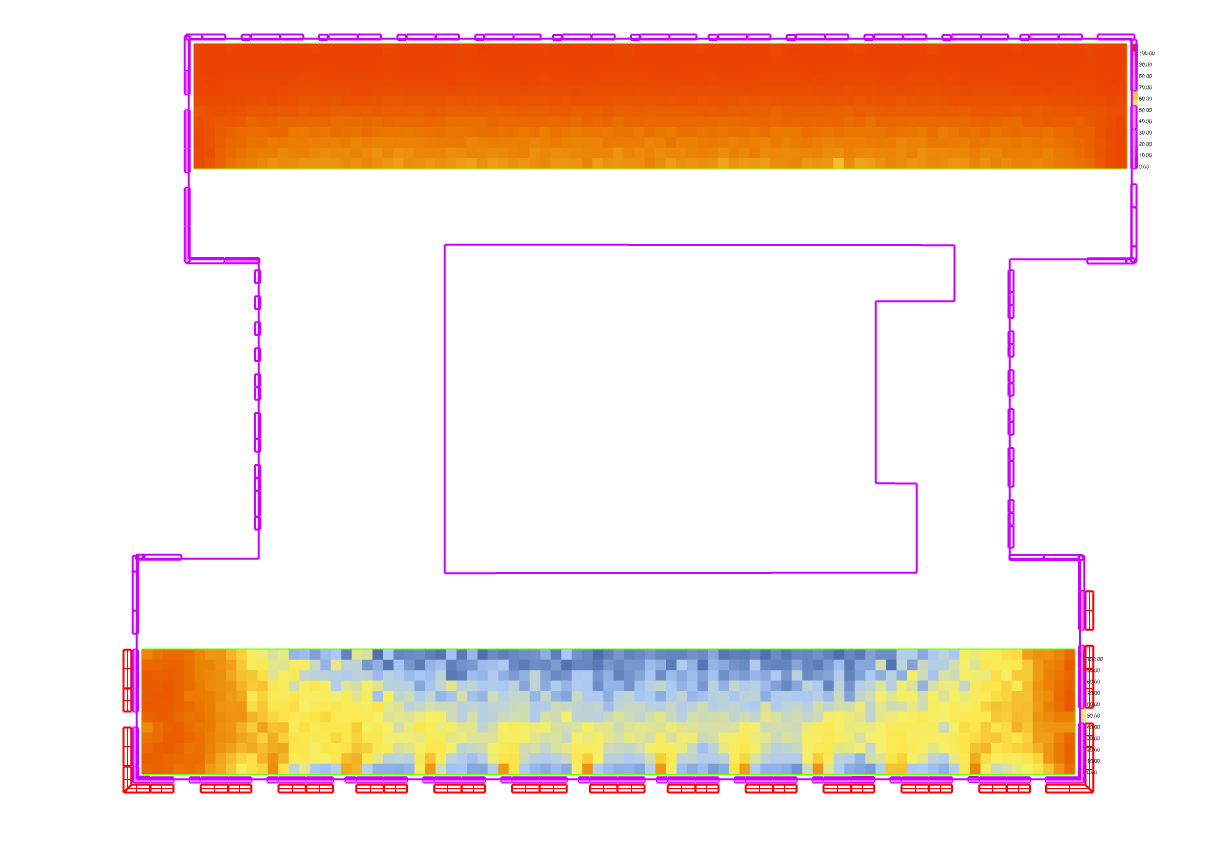 There are horizontal shades on the south side that are translucent glass (tvis 50). Is this the issue? I tried running it without them and still get the same results. I should probably be using the 6 phase method, but I'm not sure how to do implement that.
https://drive.google.com/file/d/18GQixQrP1IHlz5F6XIgKxMWa06WHdBWS/view?usp=sharing
I'm sure there are multiple things that I am doing wrong, so any help would be appreciated.
Thanks