Hello,
I'm running an hourly annual simulation and I would like to get the % of overheating hours during occupied hours between 1 May to 30 September.
The total hours between May-September are 3672. However, the occupied hours during this period are 1989 - according to the occupancy schedule. Does the result of 39% of Hot refers to the total analysis period (3672 hrs) or to the occupied hours?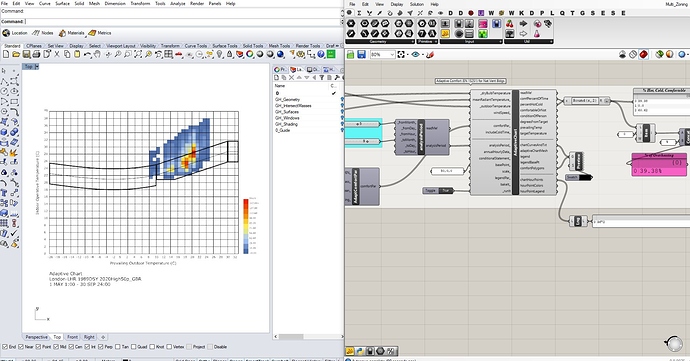 The list length of the 'chartHourPoints' output is 3672. Does this indicate that the results refer to the total analysis hours?
Many thanks,
Olga