Hello, everyone.
I am using LBT Tools AND Honeybee since HB was 0.666ver, and I updated LBT 1.3.2 to 1.4.0 today.
Everything was fine, I've checked compatibility matrix, and all components in GH file get synchrnized to 1.4.0 ver properly. AnnualDaylight simulated well too.
I am simulating AnnualDaylight and AnnualLoads components to optimize UDI and annual energy loads, But AnnualLoads doesn't work well. Here's error messages showed: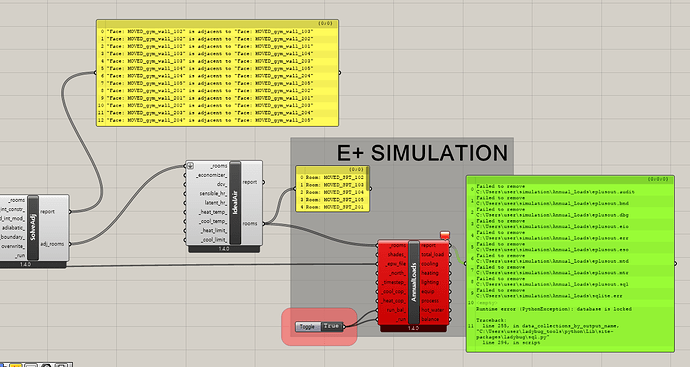 220114_dimming _140.gh (788.2 KB)
also that pop-up message said [1. Solution exception:database is locked]
thank you for any response!!