Hi,
We are willing to add Air Velocity Schedule for comfort calculations, but I guess it is not available in ladybugtools or is there any other way for this?
In IDF editor, you can assign schedule name from directly in People object as you can see below image.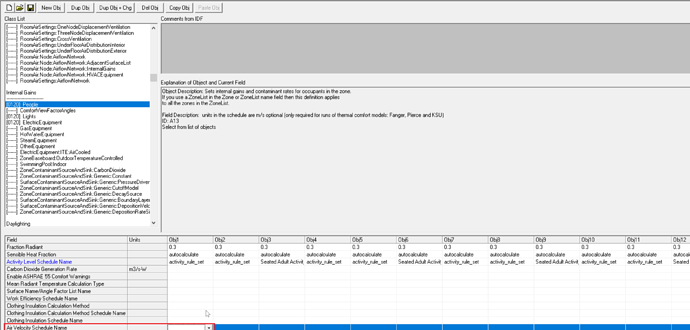 How can I add this schedule to People object?
PS: I use Honeybee Schema (not GH) to create objects.
Best,
-Oğuzhan