Hi everyone!
I was trying to create a schedule for EnergyPlus based on HB Annual Daylight simulation, having the lighting control type set to "0" for manual on/off switch. I used Mostapha's script for Integrated Daylight and Energy from Hydra as a guideline.
My problem is that the manual on/off schedule, as I understand it, should only have values for 'on' = 1 and 'off' = 0, but I get occasional fractional values in the resulting AnnualProfile schedule (see image attached). Is this expected to happen?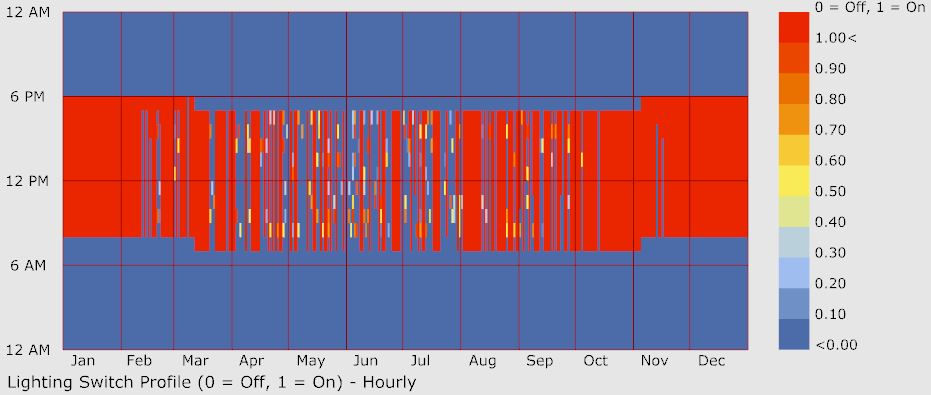 I am also wondering what is the logic behind this lighting control type.
Q1: There is a sensor point but no illuminance threshold assigned, so what are the criteria for users switching lights on/off?
Q2: What is the user's reaction time and behaviour patterns in responding to the lighting conditions?
Big thanks in advance for your help,
Aga