Dear LB community,
I need to do an annual DGP calculation.
Knowing the problem doing it through the Annual Daysim simulation,
I want to ask if is possible to simulate it through the Point In Time analysis, save the DGP value of every single hour, out from the Glare Analyse component, so to visualize it with the 3D-Chart.
I ask why I tried using the "series" component to analyze several hours in sequence, but at the end, shows the value of the last simulated time for the all hours.
Would there be possibly with another method, not of my knowledge?
I would to specify that I don't need the HDR images of every single hours or to add a dynamic shading.
I attached the GH. file in case of help, (without Rhino and without a saved view)
MBBM_PIT_GlareAnalysis_v1.1-ForumRequest.gh (1.2 MB)
Little Off-Topic,
I noticed that the Legend out from the falsecolor, never generates the maximum coloring range (RED) of the simulation. Any advice?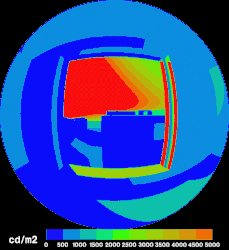 Thanks
Liam R.