Hi (@chris),
I'm having issues implementing the WindowConstrShd component and simulating with the AnnualLoads.
I'm changing the schedule of the shades and it doesn't matter what i define, the results are always the same.


Simulating with the ModelToOSM shows differences in the results.
Checking the IDF file i can see in the ShadingControl section that the assigned schedule is omitted from the definitions. That explains that there are no differences in the results.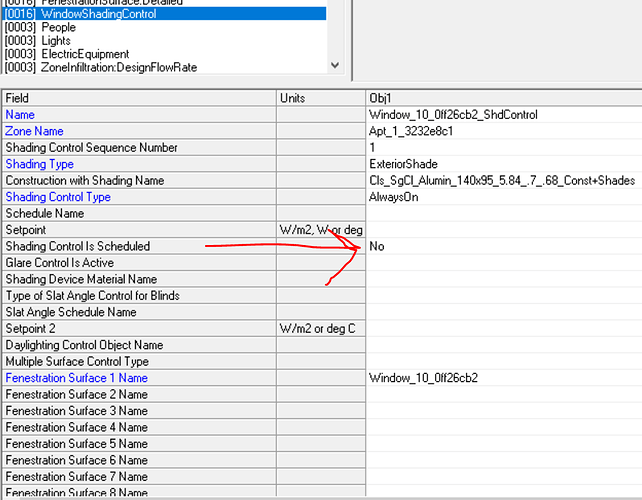 Will appreciate fixing this one, since students works are using it extensively.
Thanks,
-A.