Hi everyone,
I've just installed LT 1.7.0 (looks great btw) and I'm trying to use the dynamic apertures. The sample file dynamic_apertures.gh works fine, but in my own model I have the following problem:
When the Aperture output is connected directly to the AddSubface component, everything works fine, however when it is first connected to the ApertureGroup component, and its output to AddSubface, I get incredibly low illuminance values.
This is before I add other dynamic states or different groups for different facades… I get the problem as soon as I introduce the ApertureGroup component. See the image below - in the current state things work, but when group_aps is connected instead, I get very low illuminance.
Any suggestions?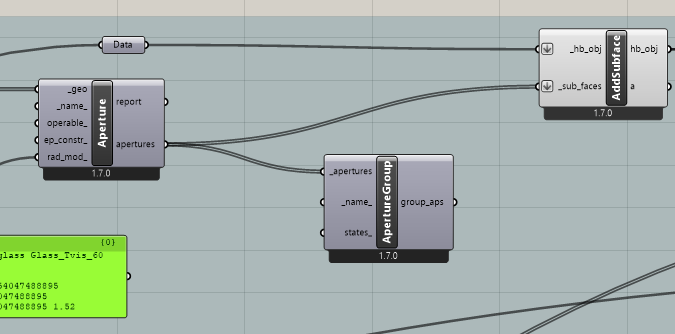 Without ApertureGroup (ignore red dot - just a sensor):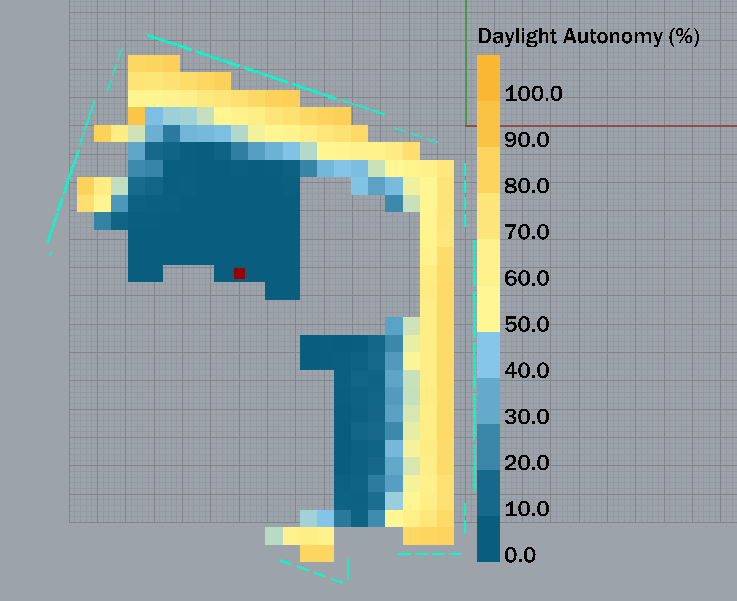 With ApertureGroup: