Dear Ladybug community,
I have a very simple question regarding HVAC systems in honeybee (v.1.1.0).
I would like to compare the energy demand of the same house when changing the HVAC system.
After assigning a natural gas boiler, I do not get any outputs from the model for cooling and heating.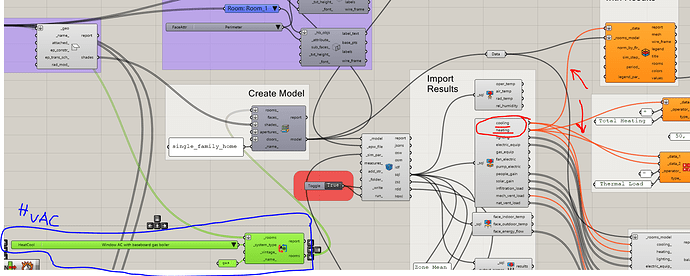 Is there something I miss?