Hi Radiance friends,
What might the simplest way to model back painted glass as a Radiance material? We are producing Radiance renderings focused on the glass reflection of a bright surrounding space and the interior partitions are back painted glass. We need to run a lot of iterations so I was hoping for a definition similar to -glass as a single surface (in computation time).
Second question: if not the same method, what would be the best way to model back painted glass?
Something like this: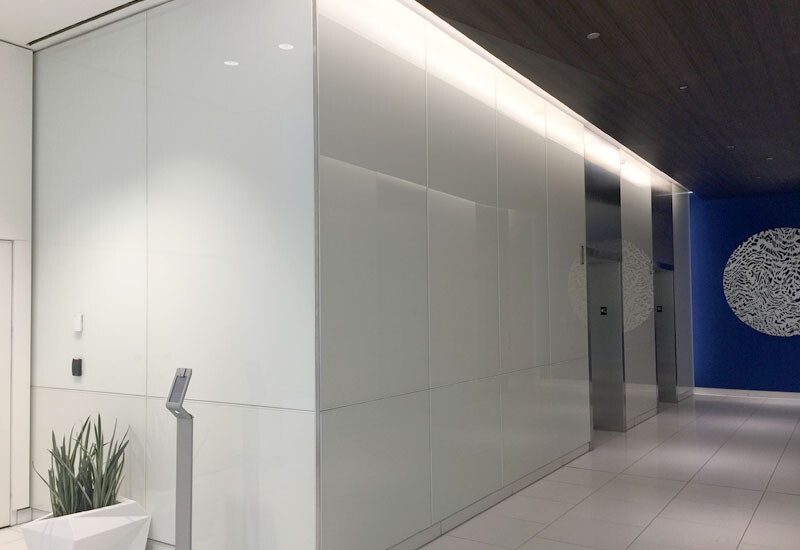 Reinhardt