Hi all,
I was wondering if anyone had recommendations for best practice / efficient methods for modeling trees as part of a Ladybug simple surface radiation analysis?
Quick Background: For use in a separate simplified numerical energy-model (for a specific green-building certification process) I need to calculate 'Shading Factors' for the glazing units on a small residential project. I have a ladybug set-up which calculates these factors (100% = no shading, 0%=fully shaded) just fine using the LadyBug 'radiationAnalysis' component. But I'm wondering about how it would be best to integrate some site-trees into such an analysis and if anyone has any recommendations for that?
the project is a simple mid-row townhouse in a dense urban area: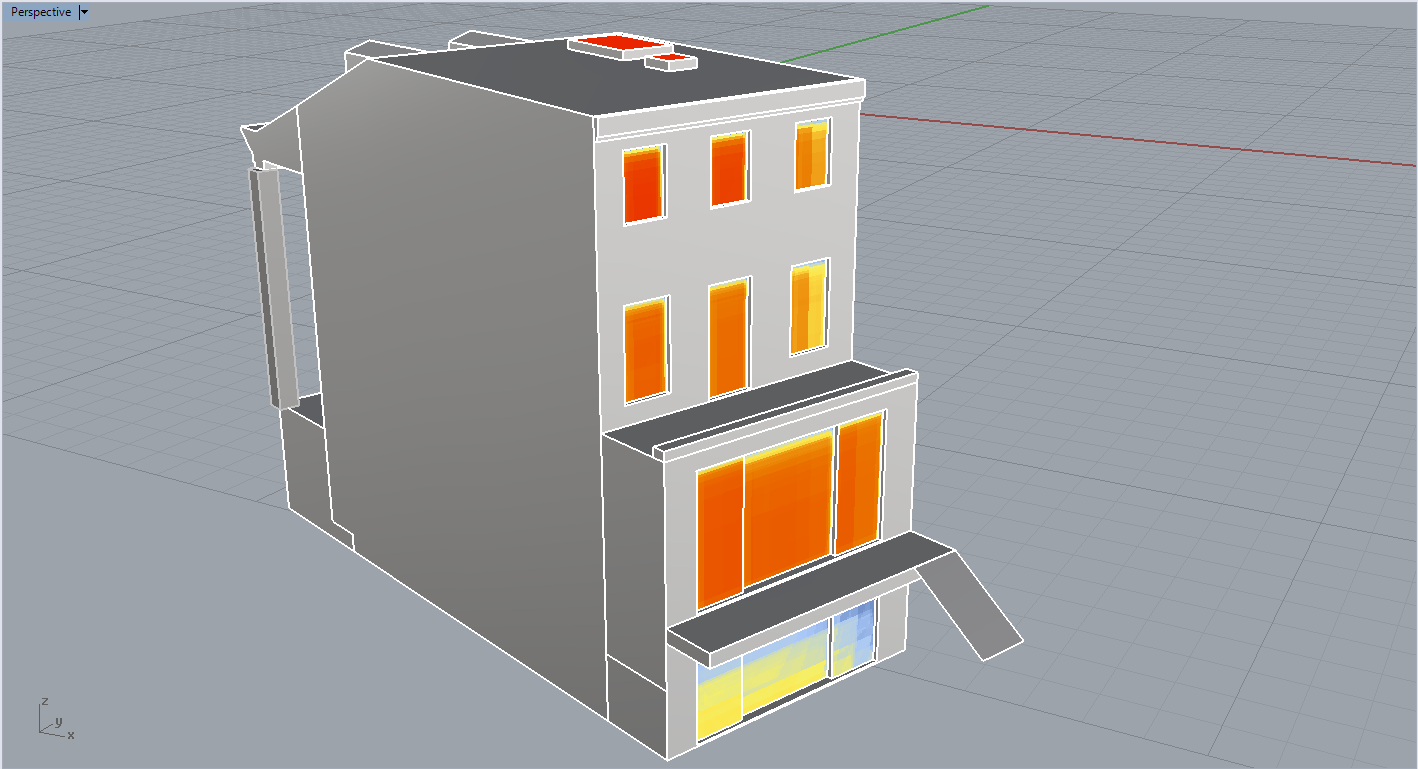 The grasshopper setup is pretty simple for this and just uses two 'radiationAnalysis' components (one calc's radiation with all the site shading, the other calcs radiation without any site shading) to determine the 'Shading Factor' for use in the separate model to find total solar gain for a couple time periods (summer, winter).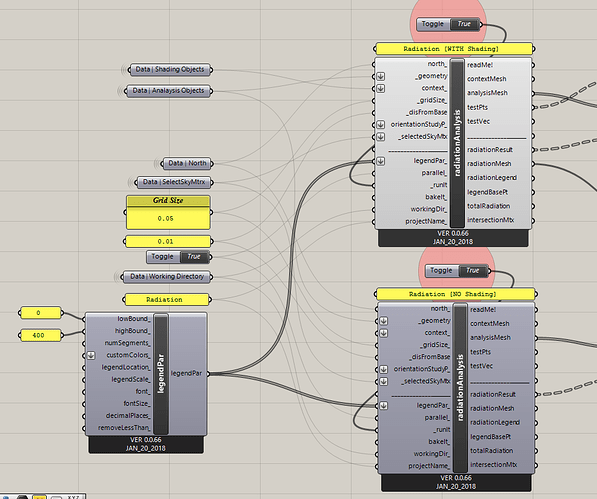 in my ladybug set-up, these factors are calc'd and then just exported into excel for me to use later in a different model. So far though I'm only taking into account the opaque surfaces / neighbors in this analysis. But as you can see in the overhead view though there are some very substantial trees around the site which I'd like to take into account as part of this analysis: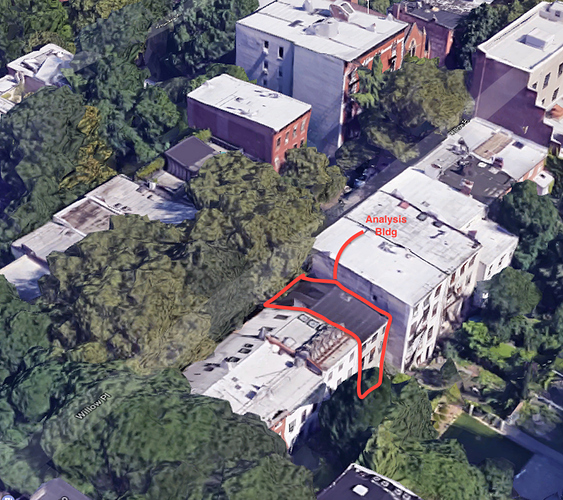 Does anyone have any thoughts or workflows that they like for modeling something like this as part of a
simple radiation analysis?
Thanks very much for any advice or suggestions!
best,
-Ed