Hi BF Community,
After I learned something about Indoor Airflow from Mostapha's tutorial, I applied that GH to my own investigation. My original model has inlets at South and outlets at West and North, so I changed velocity vector accordingly. But the result doesn't seem to be correct (see attached)
So I rotated the original model by 90 degree to match wind direction with one in Mostapha's original GH. And it worked well (see attached).
what I don't understand is about the velocity vector. Seems like it is fixed in x-direction no matter what we define. How can I fix this issue?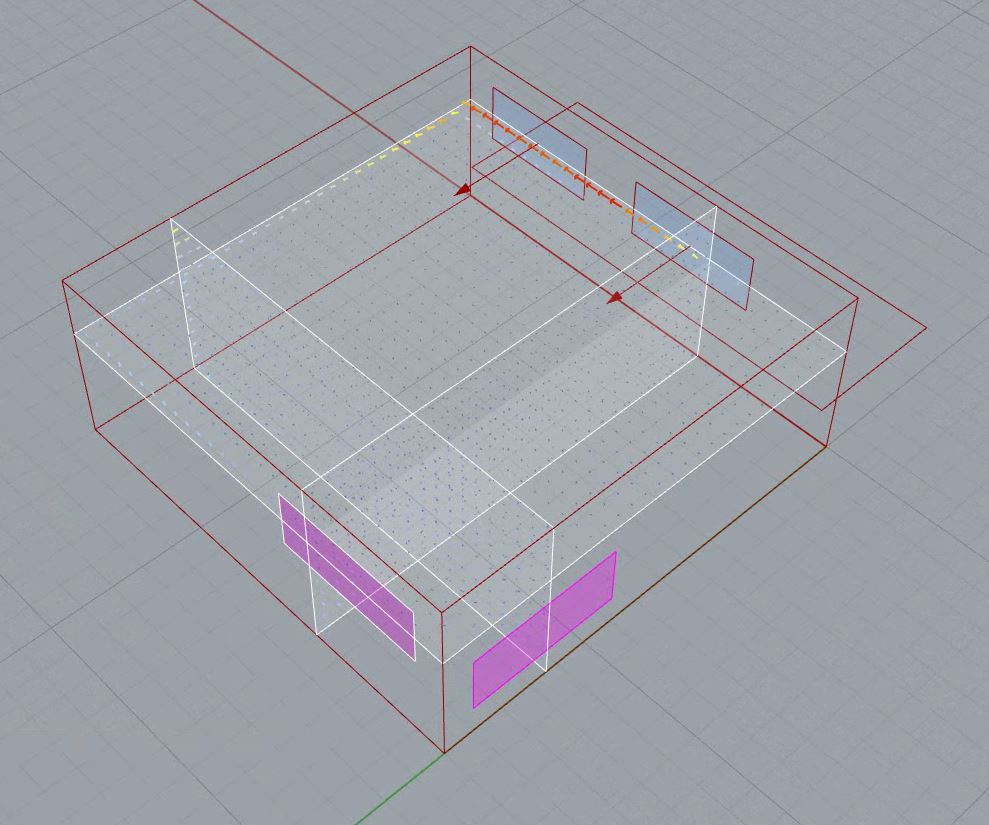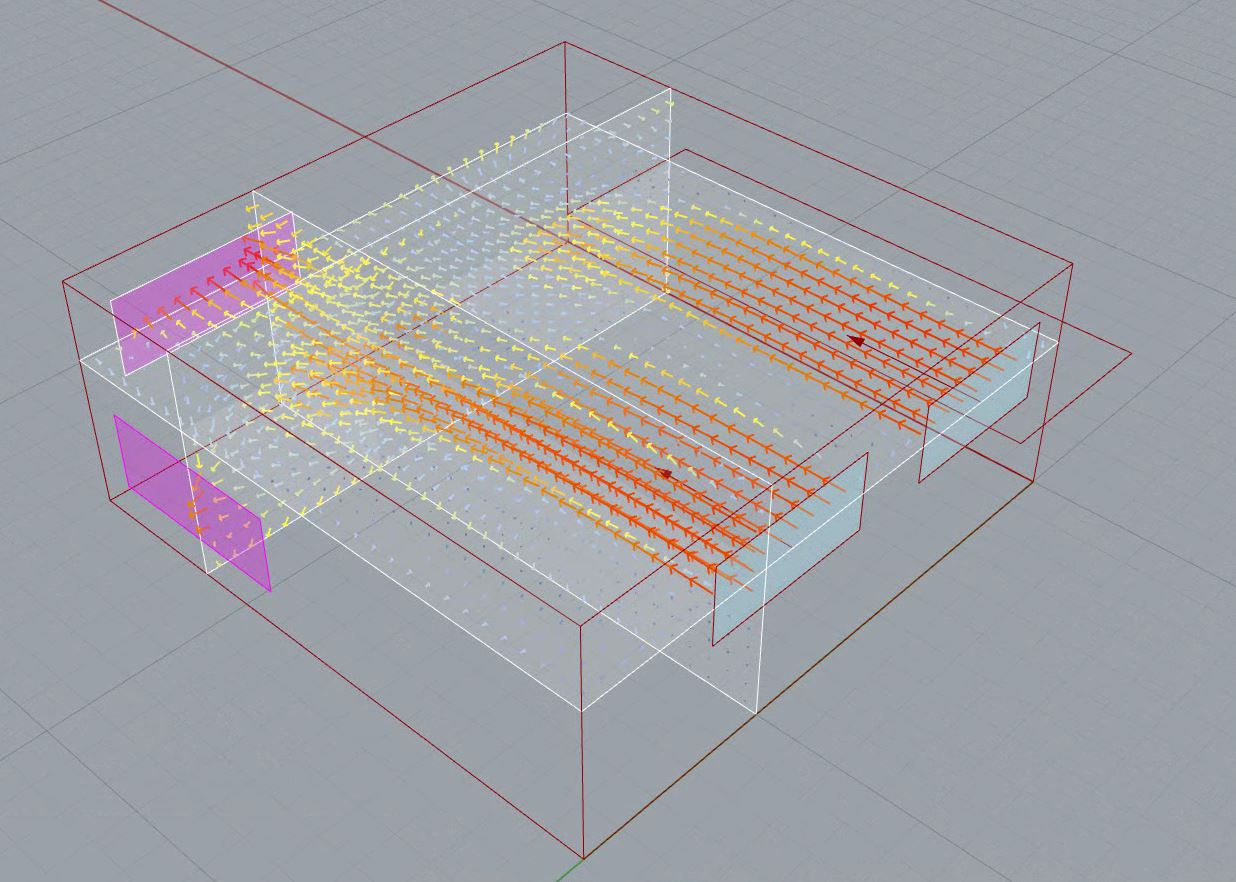 Indoor geo test.3dm
(114.8 KB)
Indoor Geo TEST.gh
(424.7 KB)
A rhino, GH and two screenshots are attached for your better understanding.
Any input will be greatly appreciated.