Hello everyone,
I am trying to run simulations for LEED v4 Daylight credit option 2, Point in time Illuminance (Since I haven´t been able to run ASE properly for option1 because all results are 0).
The problem is that I exported BSDF files of my window assemblies from LBNL Window 7.6 and when I run the simulation using the BSDF files and compare it with a simulation with a radiance glass material using VLT values from the same Window simulation, results are almost half the percentage of complying area different. Using VLT around 47% vs BSDF 81%. Is this to be expected?, or should I be checking for errors on the BSDF files?.
I´m attaching snapshots of the simulation results and the BSDF files.
Any help would be greatly appreciated.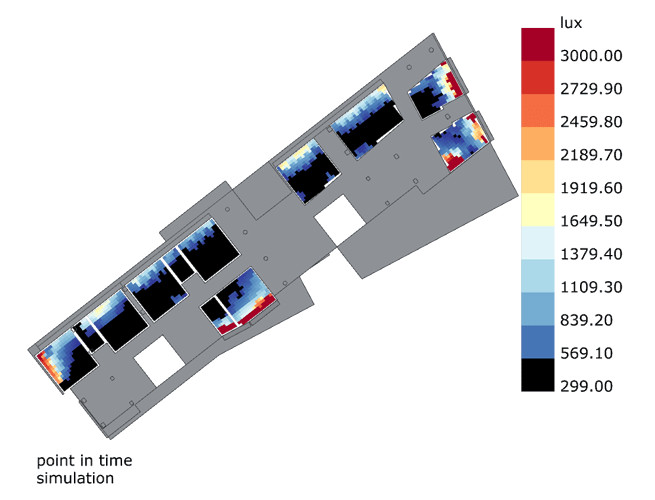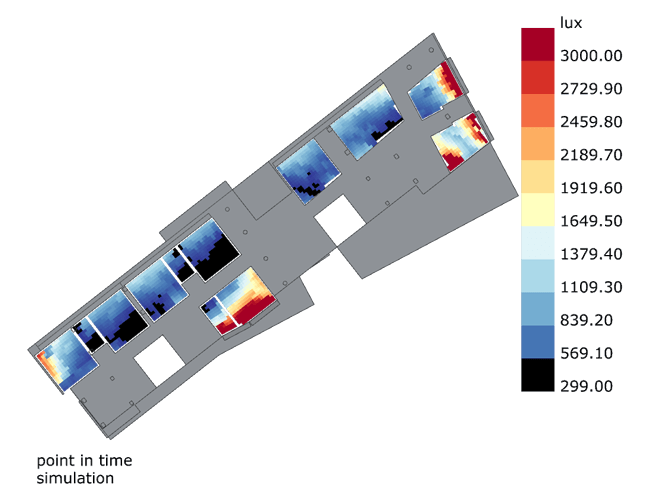 Thank you
Arturo
ASFG_Monolitico.xml (138.2 KB)
ASFG_Bib2.xml (138.2 KB)