Hi @chris
It seems there is a bug in the dragonfly component "create EPW". The created EPW have global horizontal radiation values looking like illuminance values in lux :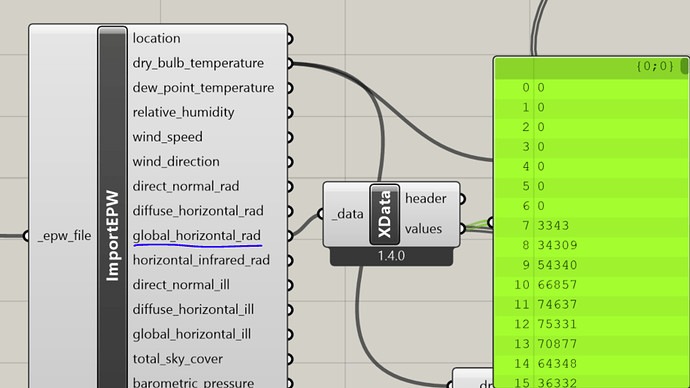 It seems to be because of this line in the code :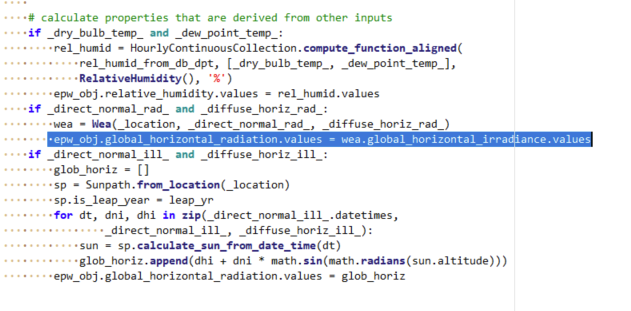 I don't know how the wea function works but the createEPW function assigns an illuminance value to a radiation value.
Do you know how I can fix this ?