Hello everybody!
I am trying to perform CFD analysis on a simple urban model, but with no luck.
My setup is Rhino 5, Openfoam 1612 (running on virtual machine) and the latest release of Butterfly 0.004.
I am using my self made (simplified) code and it runs smoothly, but looking to the results it is clear that Rhino geometries have not been taken into account by Openfoam.
I've checked Butterfly_Create Butterfly Geometry but there are no warning messages.
At this link https://we.tl/t-W3uRJzvXwz you can find both Rhino and GH file.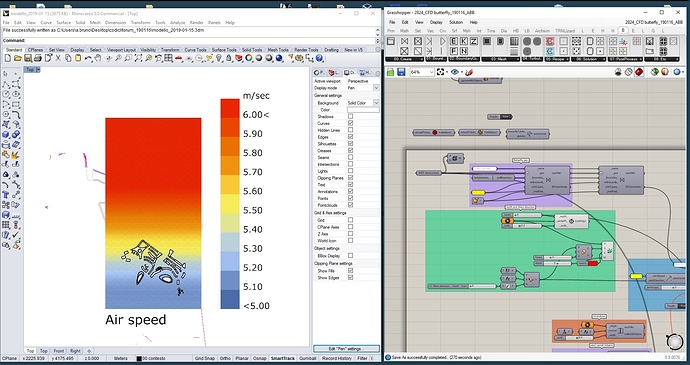 Last but not least, I tried to using the sample codes available with Butterfly 0.004 package, but unfortunately I got the same results.
Any suggestion will be very appreciated!
Thank you very much in advance,
Alberto