Hello everyone,
I have been using the following outdoor airflow definition to run a CFD analysis for my model, but all I am getting is a small area with wind vectors that seem to be following the previous sample geometry that was embedded in the .gh file. I inspected all of the components, but none of my changes seem to register and the program runs for 40 iterations or show to yield this: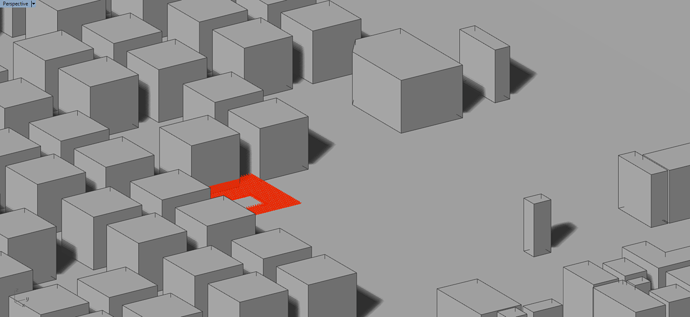 How can I expand the area to cover the whole geometry? Also, in case you know CFD conventions, is the box size I defined proper?
I am attaching the definition and the .3dm geometry. Look at step 3. to run the simulation.
Thank you for your time guys, I will keep looking for a solution on my end.
-Theo
1_UTCI.3dm (2.1 MB)
Outdoor_Airflow_Updated_TN.gh (435.0 KB)