Hi everyone- I am following Theodore Galanos' lecture series (https://vimeo.com/showcase/7101158) to test out Butterfly and wind modeling. I was able to get results from dummy boxes following his tutorial. However, I am getting an error when I include 'real' buildings that I want to test.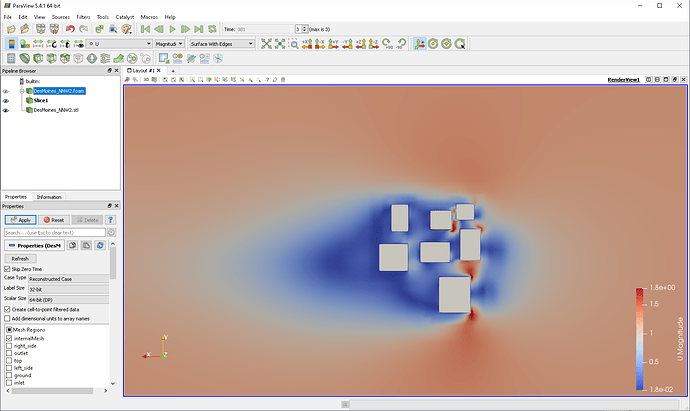 dummy box geometry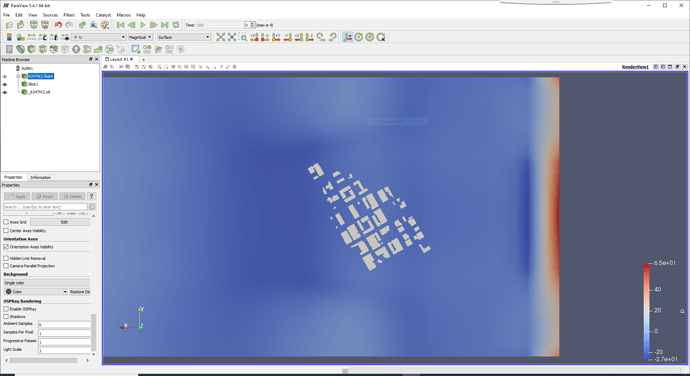 real geometry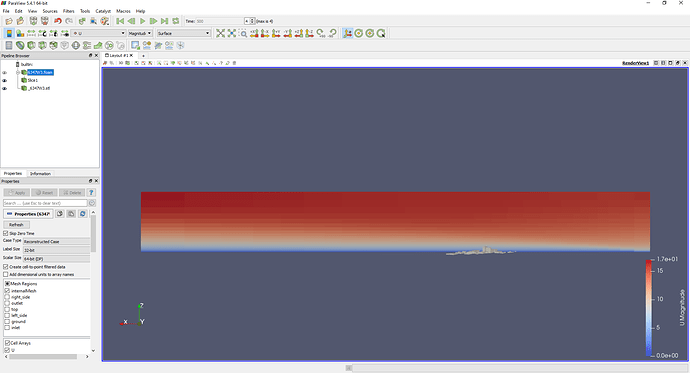 real geometry, from side, U variable
As you can see, it seems like there is something blocking or stopping the general wind direction. Between the two simulations, I only increased the cell size from 4 to 6 (just to quickly verify that the 'real' bldg. geometry also works). Unlike the dummy example, These buildings are not on the same cplane but they are planar and closed. Otherwise,
building geometry has been converted to meters; shortest building is 7m tall
moved the building geo to be closer to World 0,0 – in case that made a difference
"end time" for controlDict is limited to 500 (following the tutorial, also to quickly see result)
checked that buildings were waterproof
buildings are 'wall' boundaries for the outdoor windsim, following the tutorial
verified that I don't have extra geometry at the beginning of the wind tunnel
Any idea on what's 'stopping' the wind from blowing further? Please help me troubleshoot. Thank you so much in advance.