Hello Guys,
I just installed blue CFD core 2017-2 (run as administrator) and also butterfly Ver. 0.0.05. Then, I run Rhino 6 as administrator - I have follow all steps from the installation instruction.
Then, I open the example file (01_0_ outdoor_airflow) to test the whether the butterfly can work properly. But then I found this issue in the Blockmesh component (see image below) when I set true in "run" and "write"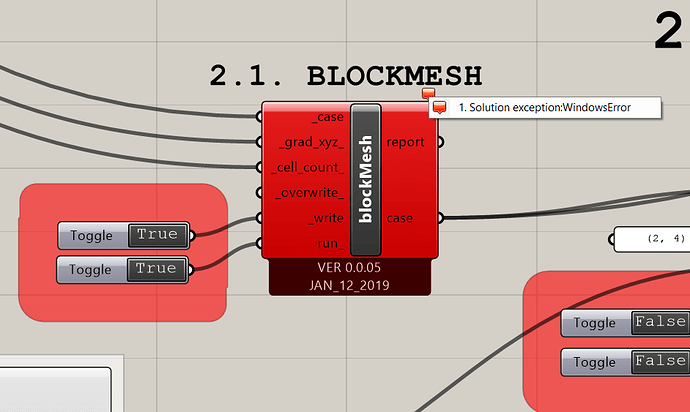 I have seen that many people in this forum also found a similar issue due to the blockmesh component in Butterfly with different error annotation. I couldn't found one that relates to me. Could anyone please help me to solve this issue or give some explanation?
cc: @mostapha